Often referred to as "Turtle Beach" by visitors, Laniakea is home to many Hawaiian honu (green sea turtles). It is one of the most popular beaches on the North Shore and can get very crowded with tour buses and rental cars.
To avoid the crowds, arrive early in the day or just before sunset.
Snorkeling
Laniakea Beach is a popular North Shore snorkeling spot, known for its clear water and diverse fish habitat. It also hosts a number of turtles, making it a great place to see them on Oahu's coast. However, you should be aware of the sharks that can be found in the area.
Snorkeling involves swimming on the surface of the water with a face mask and a snorkel (a breathing tube). It is a fun activity for all ages and can be done in shallow or deep waters. However, it is important to know your own limits and that of your family members and friends. If you feel like you are having trouble, do not hesitate to call for help. It is always safer to swim with a buddy.
The beaches at the north shore are home to Hawaiian green sea turtles, which are endangered. These turtles visit the beaches to bask and relax. You can spot them during the year, but they are more often seen during summer. The best time to see them is in the morning.
You can see the turtles on a 4-hour tour that includes hotel transport from Waikiki and Ko Olina. The tour will provide you with all the equipment you need to explore the ocean and its coral reefs. The guide will also give you tips and tricks for snorkeling and diving, such as the importance of respecting the turtles.
Luau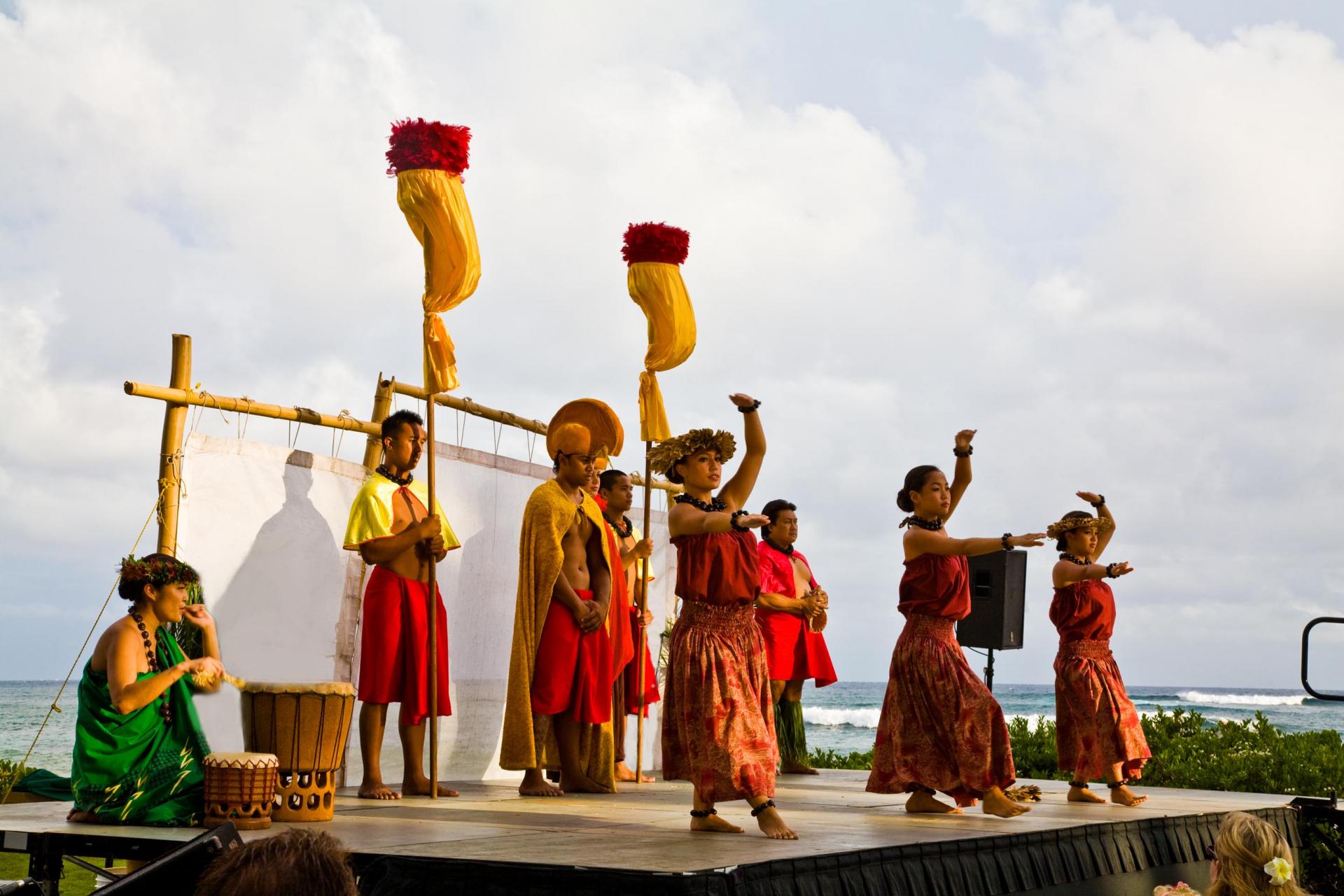 Laniakea Beach, also known as Turtle Beach, is located on Oahu's North Shore and is the best beach in the area to spot green sea turtles. These gentle creatures are a big draw for visitors, and you can almost always see them on the beach basking in the sun. The Hawaiian honu enjoy full protection under the Endangered Species Act and Hawaii state law, so there are volunteers on the beach to inform people about the turtles and to help make sure that no one disturbs them. There are also red ropes to mark off areas that should be off limits to the turtles.
If you're looking to go snorkeling or diving, the rocky bottom at Laniakea Beach makes it an excellent place to explore the reefs and look for colorful marine life. However, be aware that it is difficult to swim here because the water is very shallow and the sand is mostly rocky.
There are no admission fees to visit the beach, but you should arrive early if you're hoping to spot turtles. You can easily reach the beach by driving up Kamehameha Highway until you are just outside of Haleiwa. From there, you'll see cars parked into a dirt area on the right (just before Pohaku Loa Way). Follow the path and you will be at the beach. Be careful while crossing the road, as traffic can be heavy in this area.
Hotels
Laniakea beach is a popular spot for tourists and locals alike. It is a beautiful, spacious coastline and the water is crystal clear and perfect for swimming. It is also a good place to go snorkeling or relax and sunbathe. The best part is that it is free and very accessible. It is located right off the highway and parking is available directly on the beach.
The main reason to visit this beach is its frequent visits from green sea turtles. They come here to bask in the sun and eat seaweed. The turtles are protected and should not be touched. There is usually an employee on the beach to guide visitors and answer any questions about these endangered creatures.
If you are planning on seeing the turtles, make sure to bring a snorkel and mask. The water is calm and it is easy to see the turtles. If you are a beginner, you may want to take some lessons from one of the many snorkeling companies that offer classes in Hawaii.
Besides turtles, this beach is also known for being a great place to watch the sunset. It is a popular destination for tourists looking for an alternative to Waikiki Beach. It is located on the North Shore and it is usually crowded during the day. It is a good idea to avoid the beaches at night.
Hours
Laniakea beach, also known as turtle beach is a favorite stop for tourists on Oahu's north shore. It's a popular place to see green sea turtles sunbathing and swimming in the ocean. The beach is beautiful and wide, with rocky areas at either end. It is an ideal spot for swimming, surfing, and snorkeling.
It is best to visit the beach during spring, summer, or fall. This is when the water and sand are warmer, making it more comfortable for turtles to swim in. Also, the waves are smaller during this time. It's a good idea to arrive early, especially during the peak season, so that you can get parking and avoid the crowds.
The best time to see the turtles is just before sunset. This is when there is usually a smaller crowd and a better chance of seeing the turtles. It's also a great time to enjoy a stunning sunset.
It is important to remember that the turtles at laniakea beach are wild animals and should be respected. Always stay at least 10 feet away from the turtles, and do not touch them. You can see volunteers at the beach to make sure that people are respecting the honu (turtles). There are also sections with red ropes that mark how far you should be from the turtles. If you have any questions, the volunteers can answer them for you.
Parking
Laniakea Beach is one of the most popular North Shore attractions, but it's also crowded. It's a good idea to arrive early, especially during peak season. If you don't have a car, the best way to get there is by bus. The best way to do this is by getting off at the Kamehameha Highway and Papailoa Road stop. Then, you can walk over to the beach.
If you're lucky, you may be able to see the rare green sea turtles at the beach. These creatures are protected, so you should never chase them or touch them. Instead, admire them from a safe distance and don't feed the sea turtles.
The beach has recently been modified with barriers and crosswalks to improve the safety of motorists. However, the barrier system is still confusing for drivers.
A spokesperson for the Save Laniakea Coalition said that the barriers are a "temporary solution" to traffic bottlenecks caused by people darting haphazardly across Kamehameha Highway in front of Laniakea Beach, which is promoted as a must-visit location because Hawaiian Honu (green sea turtles) rest there.
If you're visiting with kids, it's best to bring a float for the water and snacks. It's also a good idea to bring sunscreen and sunglasses, as the sun is strong at this beach. On calm days, this is a great spot for snorkeling or diving. It's not uncommon to see needle fish and other colorful marine life here.
Turtles
One of the best places to see turtles in Hawaii is at Laniakea Beach. This North Shore beach is home to a large population of wild Green sea turtles. Guests can watch the turtles from the sand or swim in the water to get close to these majestic animals. However, it is important to remember that these creatures are wild and should be left alone. It is against the law to touch, disturb or provoke a turtle.
The rocky cove at this beach provides a good environment for the turtles to feed. They often come here to eat the kelp and green moss seagrass that grow on the rocks above the ocean. These turtles were once hunted to the brink of extinction and are now protected by federal law. You can expect to spend at least an hour at this beach, and it is recommended that you bring sunscreen and a camera with a wrist strap to prevent losing your camera.
The turtles at this beach can be seen all year round, but the best time to visit is between 11 am and 1 pm. This is when they are most active because the sun is warm enough to get them out of the water. Swimming here is not recommended in the winter, when the waves can become too large for safe swimming. Also, it can be very crowded here during this time, especially on weekends and during the summer.