Soccer is an essential part of life, according to soccer fans. The premier league is one of the most prestigious sports events worldwide, consisting of twenty teams battling for the championship honor. It's a good thing technology allows us to experience matches even if we can't attend a live game or watch on our TVs.
As popular as it is, it is only possible for fans worldwide to catch the action live in the stadium or with a local cable subscription, hence the need for apps that allow the live streaming of these matches. The best part of these streaming apps is that they do not stop at just streaming; they also offer quality premier league predictions, scores, live chats, and other information about the matches.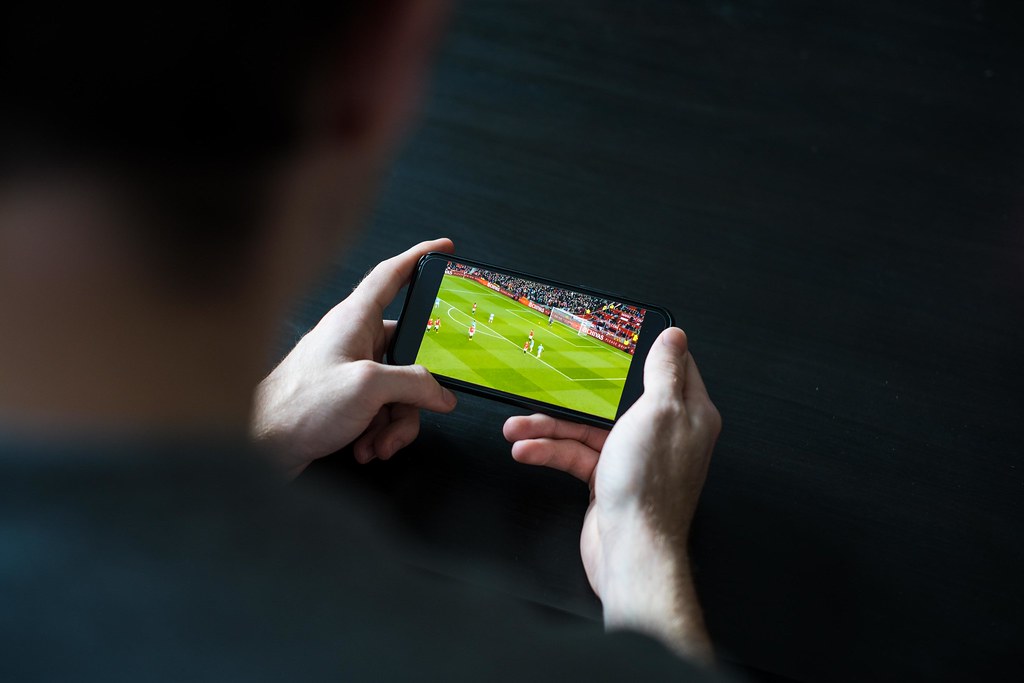 Read on as we explore some of the best mobile apps to watch the premier league:
The Official Premier League App
The premier league's official app offers frequent updates, accurate statistics, and in-depth profiles of every player who has ever played for a Premier League club. You also receive Champions League, U18, and PL2 results, schedules, and standings in addition to Premier League fixtures and news.
Additionally, you can view video highlights of the world's top athletes in action here, as well as some of the greatest Premier League moments ever. With this app, you can manage your fantasy football squad directly from your smartphone and customize it to focus solely on your favorite team. Additionally, you may access standings, upcoming games, and the most recent results with just a single click.
Live Football TV App & Scores
The Live Football TV app will transform your phone into a versatile football fan platform. It features official TV streams of football games from around the world.
It offers broadcast listings across several platforms as well as match schedules. The most recent news from the world of football is also included, including match stats and events, live scores, news, and analysis like premier league picks. 
In other words, the developers gathered all the features football fans could need. Any competition, regardless of how recent or historical it is, cups and broadcasting competitions from all the well-liked sources: television, web, on-demand, online audio, and radio broadcasts.
StarTimes – Live TV & Football
The StarTimes TV app offers exclusive football matches from various leagues, including the Bundesliga, Serie A, Premier League, FIFA, ICC, and Ligue 1. You will receive daily recommendations based on your preferences if you do so. You can also view online videos on more than 400 channels, and since there are so many options, you can find something new and intriguing every day.
Aside from live streaming, there is also the most recent football news. You can also set reminders for important football matches and receive automatic notifications for all important games.
Buaksib – Live Football Scores, Results & News
This ecosystem is a one-stop shop for thousands of football fans looking for news, games, transfers, and in-depth articles. The design and appearance are appealing and practical in terms of knowing where everything is. It has an excellent UI/UX, which means that the user interface is simple to use.
You can follow multiple teams and stay up to date on their upcoming games and live scores while not being bothered by too many notifications because you can customize them. For super enthusiasts, there are also detailed statistics that can determine premier league predictions today.
DAZN
There is a new sports streaming app where you can watch not only soccer but also other types of sports. The app is free, but to watch something live, you must first sign up for a free trial, followed by a subscription.
Aside from live streaming, the app includes sports highlights, which allow you to relive the best moments of sports tournaments. In addition, you will find exciting documentaries produced by the DAZN company and other interesting stories here.
Sky Sports Football Score Centre
Sky Sports Football Score Centre offers comprehensive coverage of Europe's top leagues and domestic, European, and international Cups, particularly in England and Scotland. 
The news feed keeps you updated on the latest news, takeovers, transfers, injuries, and so on, all in one place. While for the important matches, you can use the "My Scores" features to stay up to date on the games you select.
These apps provide the best options to keep up with the premier league and football updates.